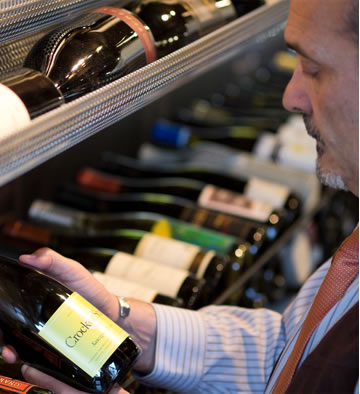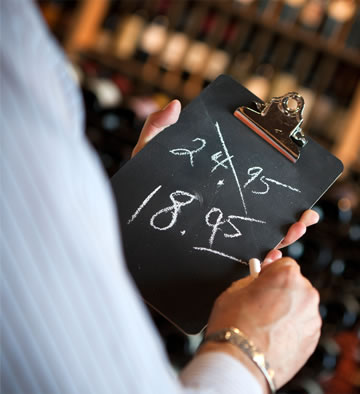 Shipping
Shipments will generally leave within 48 hours However, during extreme weather conditions, we may delay your shipment, safeguarding the wines you have selected. We will keep them in our temperature-controlled warehouse until conditions improve. (Keep in mind that we consider the temperature here in Napa Valley all the way along the UPS route to the shipment destination.)

You may opt to upgrade your shipping method, reducing the effects of weather and/or travel on your wine. It is always advisable to ship to a business address or to an address where there will be an adult available to sign for package.

California Wine ships Standard ground, 3rd DAY, 2nd Day and Next Day delivery via UPS is available to all domestic destinations. PLEASE NOTE: UPS defines a day as a "business day", i.e., M - F, holidays not included, and day of shipment doesn't count. For example, 3rd day, if sent on a Thursday, with a holiday on Monday, would arrive the following Wednesday.
Saturday Deliveries
Saturday deliveries are available to some destinations, and require Friday overnight shipping, plus an extra fee. Please callto inquire.
International Shipments
International deliveries are sent via UPS Worldwide Express. Please be aware , additional fees are required of the recipient i.e. excise duty/tax and VAT. When CalWine ships your order, the fee we charge is for shipping, handling, packaging and insurance ONLY and does not include any foreign excise duty or tax. If the shipment is a gift you can prepay the duties/taxes. Additional document fee applies

Currently shipping to: Australia; Austria; England; Germany; Hong Kong; Japan; Netherlands; New Zealand; Puerto Rico; Singapore; Scotland; Sweden; Switzerland; Please note country regulations change from time to time we try to keepthe list current.
Legal Notification
All wines are sold in California and the title passes to the buyer in California. CalWine makes no representations concerning legal rights of any person or company to ship or import wines into any state or any country. CalWine may not be able to ship wine to certain states or countries. The buyer is solely responsible for shipment of wines. When placing an order, you are authorizing CalWine to act on your behalf to engage a common carrier to deliver the items in your order.

Wines and/or spirits may be sold only to persons who are at least 21 years old. When placing your order, you are representing to CalWine that you are at least 21 years old. When your wine is delivered to you, you will be required to show identification proving that you are at least 21 years old.
Warning
Drinking distilled spirits, beer, coolers, wine and other alcoholic beverages may increase cancer risk and, during pregnancy..